No doubt you are interested in buying a house in Costa Rica or you would not have landed on this page. Here we will outline for you all the things to consider when making a property purchase, including:
Can Foreigners Buy Property in Costa Rica?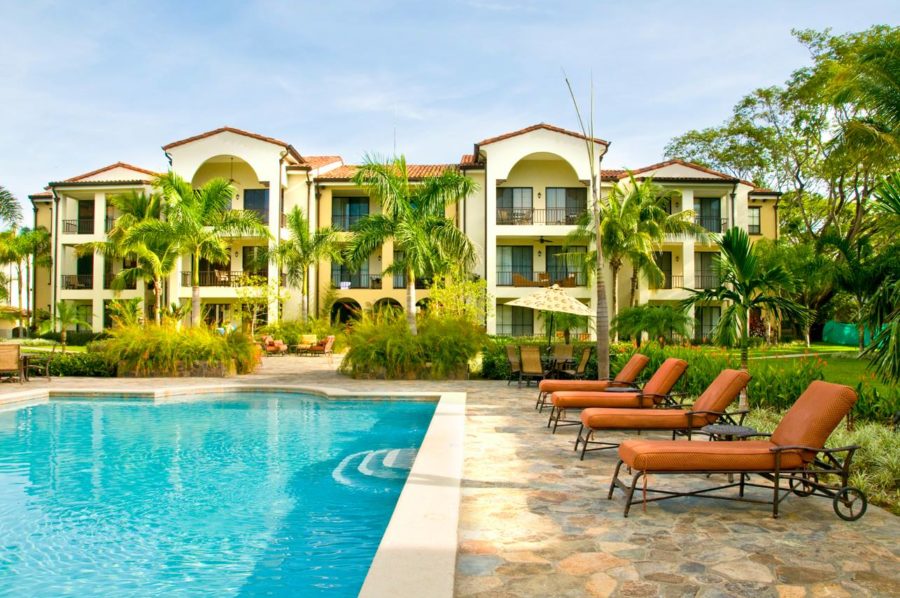 Yes. Non-residents of Costa Rica have the same rights as local citizens. You (or a corporation) can own property in Costa Rica. In some countries property can only be owned if the foreign buyer includes a local resident as part owner. This is not a requirement in Costa Rica.
The majority of real estate buyers form a corporation with the help of a trusted lawyer and buy property in the name of the company. This is especially true if you plan to rent out your property. There are also advantages in your personal estate planning. Later in this article we will explain more about the advantages of owning property through a corporation.
What to Watch Out for When Buying a Property
Buying property in Costa Rica doesn't have to be a nightmare - in fact, it's fairly simple if you have the right team . Here are the main things you will need to protect yourself:
A legally registered real estate agent with experience and good local contacts
A trusted lawyer
An Escrow service
Choose the Right Real Estate Agent
Buying property in Costa Rica is not difficult, but there are a lot of procedures involved that must be carefully followed to ensure both the buyer and seller are protected. An experienced real estate agent will be able to guide you through the entire process, including a review of the purchase contract, title search/report, and the final registration of the transfer document(s). A good agent will also have insights on which properties have the best ROI potential and any hidden costs that may be associated with a property purchase.
So how can you know whether you have the right real estate agent? Here are some guidelines on how to recognize a good quality agent:
Years of Experience, References and Reputation
A good agent will have many sales transactions under his/her belt and years of selling real estate in the area where you wish to buy property. It is always wise o go with a well-established real estate company that has been in the area for years. This means they will be there after the sale to help you with any small details. Ideally, real estate agents should own property in the same area. The best way to avoid "grab your deposit and run" scammers is to work with someone who has lived and invested in the area where you want to live. This shows they truly believe in what they are saying when they recommend it to you as a great place to live and invest.
A good agent isn't shy about introducing you to others who have purchased properties through him/her. All our agents live in Costa Rica and own property. Their goal is to make you their neighbor and they will be available to help you even after you complete your property purchase to help you get to know the area and adjust to a new culture and locale.
The Agent should be SUGEF Registered as a Minimum
All real estate agents are required by law to be registered with the Costa Rican Financial Regulatory body "SUGEF". SUGEF is similar to the Federal Reserve in the United States in that they monitor all financial transactions (including banks) to help control money laundering. Working with a SUGEF registered real estate agent protects you from shady individuals who may simply be interested in talking you out of your deposit and then disappearing.
You should also look for agents that are registered with NAR (National Association of Realtors) and CRGAR (Costa Rica Guanacaste Association of Realtors) as a minimum. Some will also have international affiliations and extensive certifications.

The Agent will recommend you use Escrow
A good agent will encourage you use the services of a reputable escrow agent to act as an intermediary for the disbursement of funds related to your property purchase. Costa Rican law requires that all escrow agents be licensed and regulated by the Costa Rican Financial Regulatory body, SUGEF. This ensures that all parties to the transaction can be confident that the funds are protected and properly disbursed according to the escrow agreement.
A Good Agent will show you all properties, not just exclusive listings
Many real estate companies will only show you their exclusive listings so they can make the highest commissions. A quality real estate agent will show you all properties that suit your requirements regardless of whether they are an exclusive listing or not.
While most of the listings in the area are exclusive to our agency, we will always show you every property that fits your needs, even from our competition. We maintain good relations with all the realtors in our area and throughout Costa Rica - so, if you decide you want to live in a different part of Costa Rica we have affiliated agents throughout the country to help you find exactly what you need.
Find a Reputable Real Estate Attorney
Nothing is more important than securing the services of a reputable law firm. A good real estate attorney will not only understand and carry out the property transfer process, he/she will also be able to advise you on the best way to own property in Costa Rica (i.e. in your name or the name of a corporation).
We have a number of highly experienced real estate attorneys we can recommend to help you in planning your property purchase.
Is Costa Rica property a good investment?
No matter what type of property you plan to buy in Costa Rica there are good investments. Just like anywhere it depends what you buy, when you buy and where you buy. If you buy the right property in the right place you have a very high likelihood of a good return on your investment. If you purchase the wrong property in the wrong area it may take years to go up in value and a long time to sell should you decide to flip the property or liquidate your Costa Rica investment.
In order to provide you with a list of options an agent must know exactly what your purchase is for. Is it a vacation rental for generating income? Is it a retirement nest? Is it a commercial property? Is it development land where you plan to build a community of homes? What kind of lifestyle do you desire (beach, mountains, golf)? Do you want an ocean view property or a farm in the country? Gated community or high rise condo? The opportunities are endless, but knowing your financial and personal goals will help us to provide you with the most accurate list of options.
How complicated is the buying process?
The process of buying property in Costa Rica can be simple or complex depending on a number of factors. Here are the normal steps required to complete a property purchase:
Step 1: Title Search
In Costa Rica, only a lawyer can be a notary. So your lawyer, acting as a notary, performs due diligence by searching the National Registry (Registro Nacional) to determine if the title is free and clear of encumbrances. He will obtain a property report that includes such things as the name of the person or entity holding title, the name of the previous owner, the location of the property, boundary lines, survey number, mortgages or liens, declared value of the property, encumbrances (right of ways or easements), and any other recorded documents that may affect the title.
In most cases the property report will show a survey of the property. If no survey exists the property cannot be transferred or mortgaged, so a new survey will have to be done prior to the property transfer. The survey must be referenced in the deed of transfer. If the survey is old we always recommend you have a new survey done - this can take several weeks.
If the land being purchased is owned by a corporation it is essential to perform a corporate search in the Commercial Section of the Public Registry. This search will verify that the entity transferring the property is in good standing and that the proposed signatory of the transfer deed has sufficient capacities to do so. It is also wise to perform a search to determine if the corporation holds any debts to public institutions and require that the current officer(s) of the corporation sign an affidavit swearing to the fact that the corporation is transferring ownership of the corporation free and clear of all liens and encumbrances.
99% of properties in Costa Rica are in the public registry. However, in the unlikely event that an untitled piece of property is for sale there are many risks associated with this kind of purchase. We suggest you speak with one of our agents or a qualified attorney before considering such a transaction.
Step 2: Property Transfer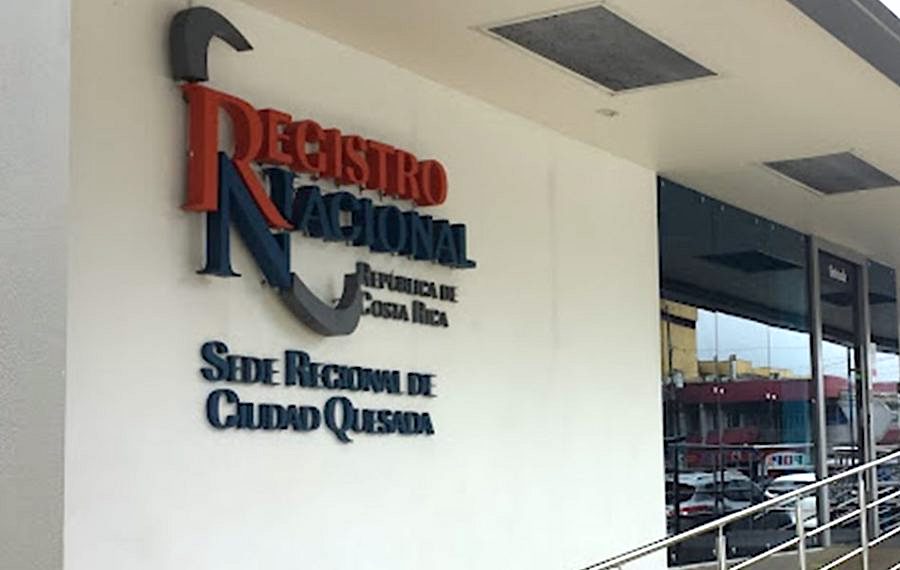 Properties are transferred to the buyer from the seller by the execution of a transfer or conveyance deed (escritura de traspaso) before a Notary Public (a lawyer). All acts of notary are recorded in a government controlled notary book. Depending upon a notary's professionalism, and the clarity and security he provides, the process may range from merely appearing at their office and quickly signing documents and exchanging money, to a much more sophisticated process involving clear and concise purchase agreements, professional escrow services, extensive title searches and reports, owner's and surveyor's affidavits, trust agreements, prompt recordation of documents, certified money transfers and title insurance.
The transfer deed is signed by the buyer and the seller; as well as the notary public. The deed is recorded in the notary public's record book and is presented to the National Registry for annotation and registration.
If you cannot be present for the closing you can grant a limited power of attorney to someone else so the document can be signed in the presence of the notary. After the registry reviews the deed and determines that it is legally correct, the property is registered in the name of the new owner.
The public registry will not accept a transfer deed for annotation and registration without the full payment of transfer taxes, documentary stamps, notary fees and property taxes.
In addition, the registry requires a certified declaration from the municipality stating that the seller's property taxes and assessments are current through to the closing date.
Should I own property in my name or in the name of a corporation?
Property can be purchased in your personal name or in the name of a corporation that you represent. Many foreigners choose to own property in the name of a corporation. This allows for ease of ownership by multiple partners or within a family group and in the event of a passing of one of the owners the probate process can be avoided. Also there is greater flexibility in estate and tax planning, limiting liability and overall general management.
It is not expensive to set up a corporation in Costa Rica and a good real estate attorney can explain all the pros and cons.
There are many other advantages to using a corporation to buy property in Costa Rica. We recommend you contact one of our agents for more details.
How much are the closing costs?
As of this writing here are the current closing costs for property transfer (includes cost of forming a corporation):
Transfer tax – 1.5% of the purchase price or the registered value at the Municipality, whichever is higher
Registration stamps – .84% of the purchase price or the registered value at the Municipality, whichever is higher
Legal fees – 1.25% of the purchase price
New Corporation $650
Escrow services $550
If you are getting a mortgage then the fee is 1.64% to register the mortgage on the property.
How much are Costa Rica property taxes?
Property taxes in Costa Rica are very low in comparison with most other countries. Property taxes are 0.25% of the assessed value. So a $100,000 property would pay $250/year in property taxes.
Where is the best place to buy property?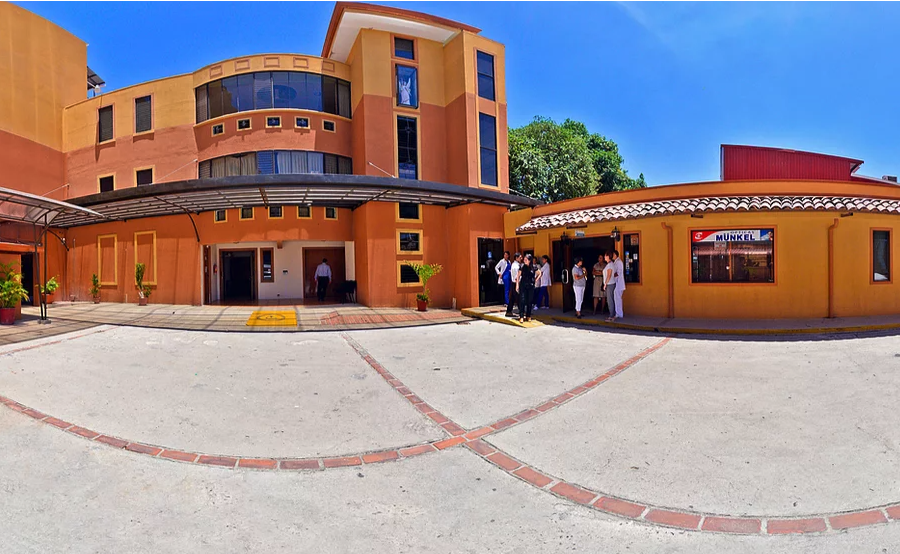 The answer to this all depends on what your goals are. Let's break down some of the key factors involved in making a property purchase decision.
Location: all serious real estate investors know the importance of buying in the right location. A homes' value is determined by market demand. The most popular location for foreign nationals to buy Costa Rica real estate is the northern Guanacaste region, especially in the Papagayo, Playa del Coco and Playa Hermosa areas. This ensures your property will, at a minimum, hold it's value.
Quality Health Care: Many approaching retirement require easy access to medical services. Just a short drive away is Liberia where you will find two of the best hospitals in the country, Clinica Biblica and CIMA. The World Health Organization ranks Costa Rica as #1 in healthcare in all of Latin America. In fact, it is famous for medical tourism.
Accessibility: The Daniel Oduber International airport in Liberia is only about 25 minutes away from Playa del Coco. Numerous airlines serve this region, including direct flights to the US, Canada and Europe.
Lifestyle: If you are into sports you can enjoy golf, tennis, surfing, offshore fishing, hiking, horseback riding, zip-lining and much more. There are a number of good gyms in the area and some luxurious spas. Plenty of shopping, including high end grocery stores that probably carry the same brands you buy at home. Restaurants of every kind. Chinese, Sushi, Indian, Italian, Bistro, local cuisine - you name it - along with the usual international fast food chains. In Papagayo you will find numerous luxury hotels, such as the Four Seasons. There is also a marina and an Arnold Palmer designed golf course.
Weather: the weather is steady and comfortable. There is a rainy season and dry season. However, even in the rainy season most mornings are sunny and then you can expect a couple hours of rain in the afternoon.
Infrastructure: Roads are good in the area. You will find the occasional pot hole but nothing to be worried about. Costa Rica has an excess of power, almost all of it coming from renewable sources such as hydroelectric, wind and solar. The entire country has Internet services, even fiber optic. Satellite and Cable TV are pretty much everywhere.
Nowhere else in Costa Rica will you find a property market like this area. Give us a call or drop us an email and we'll be glad to schedule a personal real estate tour.
Here is more information on how to write an offer and close a real estate purchase in Costa Rica.