Real Estate Hermosa Heights
Some information about Hermosa Heights in Playa Hermosa, Costa Rica
SCROLL DOWN TO SEE OUR LISTINGS
Hermosa Heights offers a once in a lifetime opportunity to live in an exclusive residential community that offers everything you need to live your dream life. Overlooking coveted Playa Hermosa, this resort-style neighborhood provides the best ocean views in Costa Rica. And your home is always within walking distance to the beach.
When you invest in Hermosa Heights, you're investing in a lifestyle full of relaxation and fun. Whether you decide to buy an ocean-view home, holiday villa, condominium, or build something all your own, you'll have access to a wide variety of amenities that span 45 acres in the mountains above the bay. Amenities include an 18-hole mini golf course, first-run movie theater, gym, common pool with waterslides and Jacuzzi, and even a poolside bar and restaurant.
When you want to explore, Hermosa Heights is just minutes from the relaxing sands of Playa Hermosa where you can find an active nightlife, grocery stores, shopping plazas, and an assortment of fine restaurants. Playas del Coco is also a short drive away, giving you a wider selection of restaurants, shopping, and service options.
But don't take our word for it! Many homes and condos in Hermosa Heights are vacation rentals. Check out all the exceptional reviews on TripAdvisor or Airbnb to see what others love about Hermosa Heights' unsurpassed beauty, accessibility, and resort-style experience.
This truly is the perfect place to build the lifestyle you want in an ocean-view or mountain-view home. Then you can sit back, relax and enjoy your own little paradise with a blender-full of margaritas!
Features of the Hermosa Heights Community:
Full-sized movie theater
Gated community
24-hour security
Gym
All utilities available onsite: water, electricity, cable TV and Internet
Paved roads
Large community pool with 2 water slides
Mini-golf
Poolside restaurant and bar
ATM
Jacuzzi
Grill area
18 restaurants within a mile
Golf courses—30 min.
San Rafael Hospital in Liberia—35 min.
Liberia International Airport (LIR)—25 min.\
Property Listings in Hermosa Heights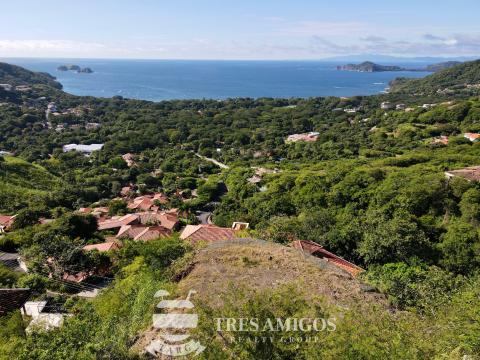 Land size Unit:
721.00 SqMeters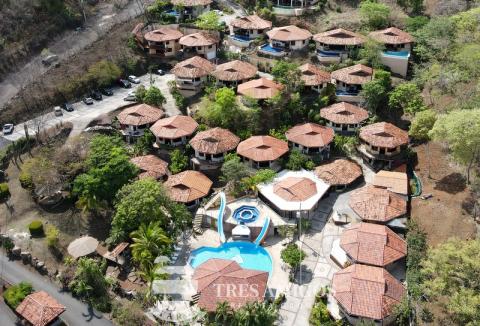 Building Size:
1,100.00 SqFeet
Building Size:
1,200.00 SqFeet
Land size Unit:
4,000.00 SqFeet
Type:
Commercial BB Hotel