It's Smart to find a professional real estate agent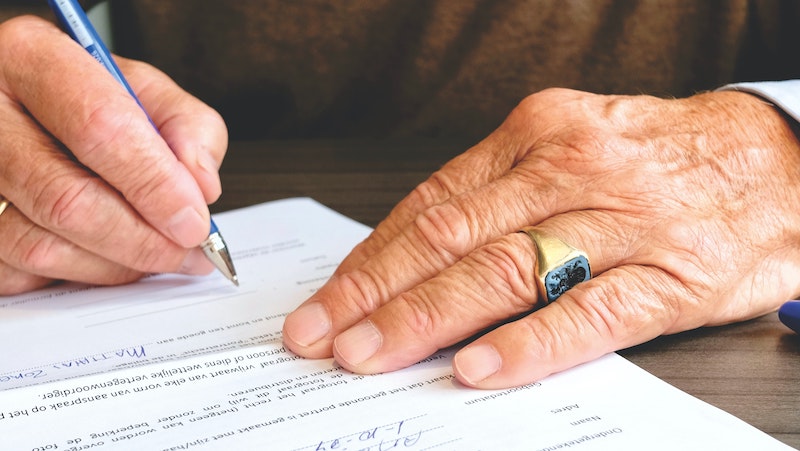 Most Buyers and Sellers in the coastal regions of Costa Rica are not native to the area so it seems like common sense that they would seek out advice from a seasoned and professional Agent. One that works in a well-established agency to guide them through the purchase or sale process of a property in a foreign county. I think we would all agree with that statement so far.
Suffice it to say that most Real Estate Agents and Real Estate Companies will claim they are the wisest and most knowledgeable. There are definitely quality individuals and companies operating in the Papagayo area, and beyond. During a hot real estate market, the number of agents working increases and the number of inexperienced agents goes up as well. It is not too hard for a new agent to put together a smart looking website and present themselves in a good light, giving the impression they are knowledgeable to a potential client. This is especially true because the laws and customs for buying and selling real estate in Costa Rica are usually much different from what a buyer or seller may be familiar with. This could cause a person to not immediately notice that they are working with an experienced person.
The Basics every agent should have
Here are some basic things that you should request from any realtor to protect yourself and feel comfortable with who you are working with. Don't be shy about asking for this information. This is the person you may be trusting to help you through one of the most important transactions of your life. Make sure they have the right information and the right qualifications.
Your realtor should be as a minimum:
A legal permanent resident of Costa Rica with full rights to live and work in the country.
A member of either Costa Rica Realtor Boards - CRGAR or CCCBR.
Registered with the financial regulatory agency SUGEF.
If the answer to any of these questions is "no", then you should strongly consider cutting ties with that person and finding another, legally registered agent to help you. Even if a friend or local individual you trust referred you to this realtor (as often happens), this does not mean they will understand the specific issues surrounding your transaction. Even if the referrer had a good experience with the recommended agent, this does not mean they are qualified in every kind of home purchase or sale. Only a true expert can protect you from the potential pitfalls.
Of course, there are well-meaning people trying to make a living as a real estate agent in paradise (who wouldn't!), and they might not intend to put you in harm's way, but their inexperience could cost you time, money, or both. In the end it is a big investment decision you are making. It deserves the advice of an experienced local expert.
Beyond these basic qualifications your realtor should have, there are many other factors that you should take into account when choosing who to trust with a complex foreign real estate transaction.
Has your agent been through a down real estate market?
Your agent should have been through at least one full cycle in the local real estate market, or have been a realtor in another area. It is recommended that they experience at least one good and one bad real estate market cycle. Anyone can sell real estate in a hot market. But the best realtors are the ones who flourish in a down market and have been through several of these economic cycles. These are the realtors who know the value of being a trusted adviser to their clients and creating a mutually beneficial relationship that will last decades, and possibly generations. A seasoned realtor not only brings to the table the experience of navigating successfully both in good and bad markets, but is also looking toward the future when you will need to sell that beautiful home, condo or lot when the time comes for a change in your life.
Costa Rica is a second home market and acts very differently than a commodity market of any city in North America. It is essential that you not only purchase something you love, but also have your realtor guiding you to purchase a property that will be readily sellable in the future. A good realtor won't just tell you what to buy, they will tell you what not to buy if they know it will be difficult to sell in the future. This applies to all real estate markets, but much more so in a second home market like Costa Rica.
Costa Rica does not have a formal MLS
As you may have discovered, there is no formal MLS in Costa Rica. For both Buyers and Sellers, it becomes absolutely essential to work with an experienced agent that works at a strong agency. As a Buyer, you should seek out the right agent first, rather than surfing through the almost endless variety of Costa Rica property websites in Costa Rica. You will save an enormous amount of time.
A good realtor should know everything that has been bought or sold in their local market. They will be able to take your property search criteria and point you in the right direction. A seasoned real estate professional will also have an extensive network of contacts with other realtors, property developers and sellers. This is no different from any other real estate market, but it makes a huge difference in a market that has no MLS. It may surprise you to know that the majority of agents that appear to be solid professionals on paper do not have a good grasp of the inventory in their local market.
Tips for Buyers
A common misconception in Costa Rica is that Realtors will only show a Buyer their exclusive listings. If you are working with a good realtor, they will show you all the listings that fit your criteria and will be good fit for you to enjoy. They will also help you with a good exit strategy to sell should your situation change. An experienced realtor will have contacts with all the realtors in the area as well as property developers and individuals who are selling on their own. The most important point here is that a long-standing realtor will have knowledge of, and know how to get access to, any property for sale in the area so you won't miss out on anything that might go undiscovered by a less seasoned agent. They will also be able to steer you away from a property that looks good on the internet, but has a hidden issue or future resale problem. Again, no different from other markets, just more important to have a good adviser by your side when there is no MLS.
For example, if you look at a map of Costa Rica, it looks like the distance between Playas del Coco and Tamarindo is minimal and stands to reason that a realtor could cover both territories. Unfortunately, this is not the case. Your realtor should have well established and long-standing relationships with other professional realtors in other key areas of Costa Rica. Depending on the realtor, they may accompany you to areas outside of their local area of expertise as a Buyer's agent and rely on their trusted colleagues to assist them in choosing the correct property for you. It may be tempting to use multiple realtors - one for each area – but in our experience it is more important that you have only 1 trusted advisor to help you navigate your experience and, when possible, have your trusted realtor come with you. If it is not possible then your realtor will be able to refer you to a trusted colleague in the area you are interested in.
Not only is it important to have a trusted professional working on your behalf, but it is equally important that the company they work for is well established in the area and has been in business a long time. A company should have been in operation a minimum of 10 years, preferably more. Your agent will be able to draw on the experience of their colleagues and use the vast database of knowledge when looking for properties on your behalf or navigating a potential issue that might affect the value of the property in question. The fact that your agent works for a long-standing real estate office in the local area will also assure you that the professionals that you will be working with (Attorneys, Property Managers, etc.) will also be the top professionals in their field.
Work with a real estate company that only sells real estate
You will find that many real estate companies are a one stop shop for everything - Real Estate Sales, Vacation Rentals, Property Management, Tours, etc. This may seem like a good synergy but the opposite is often true. It is hard enough to be good at one thing and serve your clients to the best of your ability. Look for a company that focuses only on selling real estate you will find these are the companies that are consistently the top producers and have the most satisfied clients.
For a real estate company to last they must invest in the the infrastructure of their business. They will also have many long time employees that are experienced in the real estate field. Having a team in the same business for many years creates an incredible wealth of knowledge and wisdom in the marketplace that can be leveraged by all the agents in that company. The main reason that agents stick with the same real estate company for a long time is because the Broker/Owner constantly invests both in the business and the people who work there.
It goes without saying that a successful agent and company will be heavily involved in their community, giving both their time and resources to help out those in need. A mark of a good agent is the one helping out the community without looking for a reward.
In Costa Rica, we always say the easy part is finding you a property you love and getting a fair offer accepted by all parties. Where a good realtor becomes invaluable is after the contract is signed. There are a myriad of things that you will need help to navigate in order to get to a successful closing. Your realtor will introduce you to a good attorney, help you set up the escrow account, introduce you to a seasoned home inspector, arrange for a topographical review (if needed), and will guide you from A to Z all along the way. This is the most essential time to have an advocate on your side guiding you through all the steps to get your property closed. If something comes up during due diligence, your realtor will be able to explain to you clearly what the issues are and if they are something to be concerned with or not. The peace of mind that you receive when working with a professional is priceless and can make a potentially stressful situation go smoothly and leave more time for you to think about enjoying your time in your new property!
And don't forget! Your realtor will guide you through how to get a phone line, who to use as an interior decorator, maid, pool service, what is the best internet service provider, where to buy a car – all the little things you take for granted because you know how to do them at home.
And, of course, as most often happens you will gain a good friend in the process. A trusted ally that has already gone through everything that you are going through and can give you sound advice.
Tips for Sellers
Whether you are selling your property to upsize, downsize, or your time in Costa Rica has come to an end you will need the assistance of a quality professional realtor.
For many years in Costa Rica the custom was for Sellers to sell their own properties, "For Sale by Owner". This was a hodgepodge method that really began to fail when a serious number of foreigners began to purchase properties in the coastal areas, predominately along the Pacific coastline. With the lack of a professional intermediary acting as an advocate for the Seller the system was ripe for problems caused by unsuspecting Sellers and Buyers. Depending on the area of the country, expat realtors, mostly operating along the coastlines, along with the professional Costa Rican realtors, mostly in the Central Valley surrounding San Jose, began to form professional organizations. In the Papagayo region, after the real estate crisis of 2008-9, there were a handful of realtors that weathered the storm and were still in business. As a group we began to purposely work together to increase the professionalism of the realtors working in the area.
One of the biggest issues was that not all Sellers were interested in signing exclusive listings. We, as a group, got together and decided that we should strongly suggest all Sellers to list their property with a local realtor no matter who it was. Slowly but surely all Sellers began to understand that listing their property with one realtor meant they would get that realtor to do professional marketing of their property, take professional photos and video, and market it across multiple website and other media outlets. There was still print media in those days and the internet was still in its infancy, especially in Costa Rica.
Since Costa Rica does not have an MLS, it is essential for a Seller to contract a professional realtor that works with a powerful real estate company because the only way for them to get their property marketed is if one realtor has the incentive to spend marketing dollars to do a professional marketing package and promote it across the internet on multiple websites, social media and the like. Also, since Buyers cannot go to one single source for all properties for sale in Costa Rica, they must rely on their realtor to find them their dream property. A good professional agent will have an extensive database of all the local realtors so that when he gets a new listing everyone in their database is made aware immediately. At the same time, when an agent has a Buyer they are going to contact their database of realtor colleagues and ask them what properties they have listed. If you, the Seller, do not have your property listed with a good realtor then your chances of selling will be much lower than if you have it listed for sale by owner.
If you want to ensure a successful sale of your property you should work with a realtor that has an extremely strong online presence. They should have their own sophisticated personal website and their agency they work for should have websites that consistently rank at the top of Google for the region. Your realtor should have a good social media footprint to market your property and have their own YouTube Channel as a minimum to advertise your property.
Spend money on marketing, not on big name brands
Many people think that it is essential to work with an international real estate brand. Back in the old days, before Costa Rica was on the map as a destination to purchase second homes, it was more important to be associated with a well-known international brand. In all honesty it gave Buyers and Sellers more comfort to be doing business with a brand they knew from back home, but it produced surprisingly few qualified leads. Now everyone has Costa Rica on their wish list to buy a second home or condo. The amount of money that has to be paid to the home office for using their brand name far outweighs the small number of clients that come in the door just because of the brand name. In the end, the money that is saved not having to pay to the home office can be much better spent on marketing to attract Buyers and Sellers and to give back to the local community.
As in all real estate markets, an experienced realtor knows the market and will advise you of local market trends. They will help you price your home correctly the first time and give you tips on how to stage your property for maximum impact. A good realtor should produce an outstanding marketing package for you that will attract buyers. Once you receive an offer, a seasoned realtor will be worth their weight in gold when it comes to negotiating the offer to deliver the best price under the best terms for you, the Seller.
It is also extremely important to have a good agent to help you navigate the due diligence process to successfully close the sale. There have been innumerable sales that would not have closed if it were not for the realtor knowing what were the sticking points to get the sale done. Due the agents' experience and know how they were were able to steer the sale through to closing.
The bottom line - choose an agent before shopping
So please, do yourself a favor. Do a small amount of due diligence first. Find yourself a professional and experienced agent that works for a real estate agency with a long history and good track record. Then you can spend more time enjoying all that Costa Rica has to offer. Pura Vida.