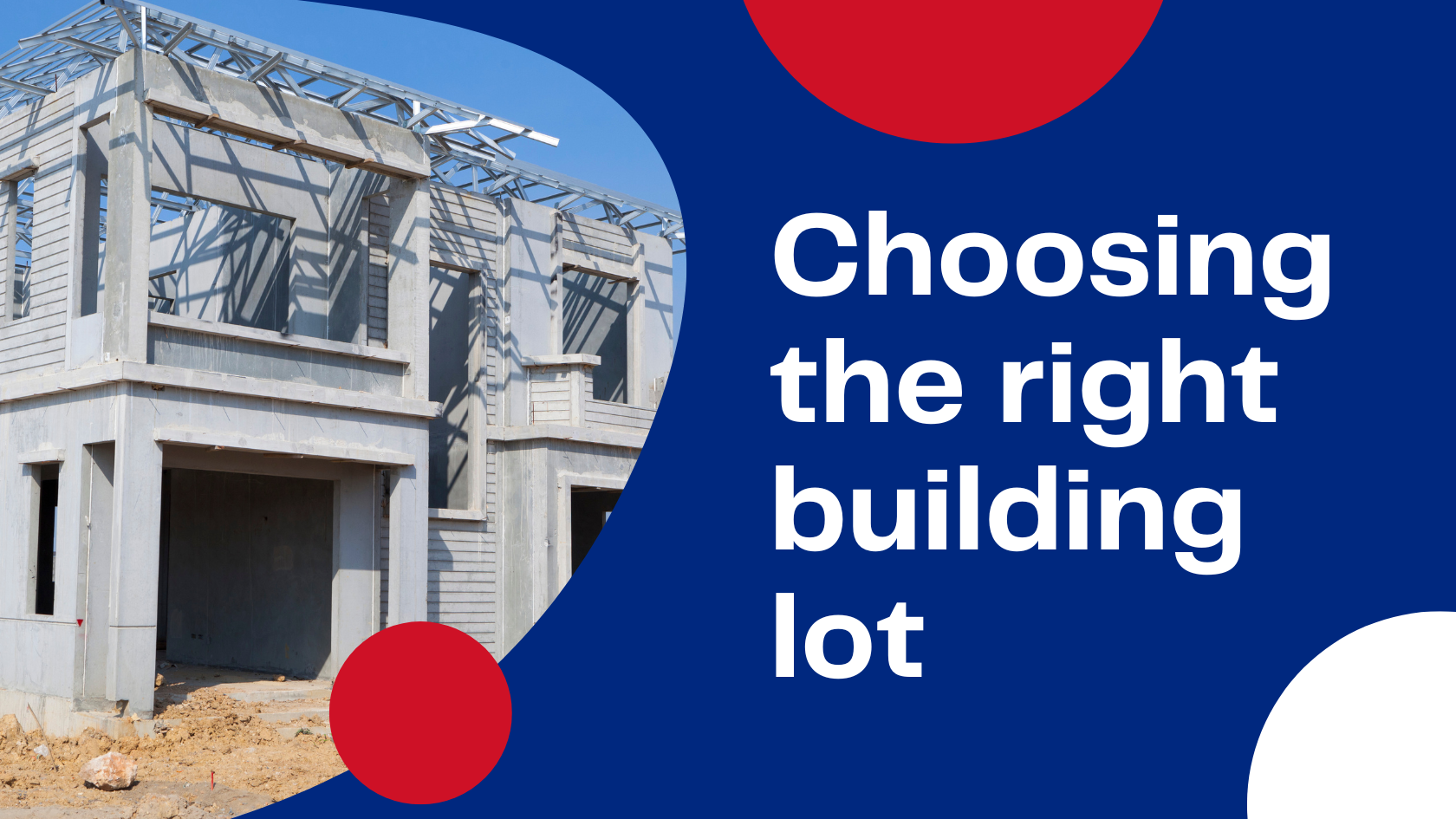 The Basics of Choosing a Building Lot
You fell in love with Costa Rica and after looking at all the built homes in the area you decided that you want to buy a lot and build. If you haven't built a house from scratch before than this guide will be quite useful. Even If you have built a home in the past this will help you avoid pitfalls particular to Costa Rica and keep you on the right track.
Before we go any further, we must assume that you have hired an experienced realtor who will ensure the basics are covered that apply to any lot purchase:
There are legally verified utilities in place that will allow you to get a building permit: Road, Power, Water, Internet, Cable, Telephone and Sewer (if applicable).</li>

The Utilities are physically in place to the lot boundary.</li>

You have a general idea of the zoning for the lot.</li>

If it is inside a gated community, you should have a good sense of the architectural rules and regulations along with any additional zoning over and above what the local municipality requires as it relates to what you want to build.</li>
Your realtor will know the answers to the majority of these questions so you won't waste time looking at building lots that do not have the basics in place. When you get to the point of actually making an offer on a lot, your attorney, with the guidance of your realtor, will verify 100% these items during the due diligence process.
Finding the right building lot
Now comes the fun part of choosing a lot. The first item of business it to determine your overall budget between the lot purchase and house construction. The amount you have set aside for your project will determine how much you can spend on your lot and steer you in a general direction of what type of lot you will be looking at with your realtor.
If you want an ocean view Lot in the Papagayo Area (Playa Hermosa, Playas del Coco, Playa Panama or Ocotal) you will pay anywhere from $200,000 and up. Great ocean view lots inside higher end developments are $400,000+. This may seem like a lot but considering the spectacular views and proximity to the beach, services and International Airport it is on par or below with other comparable areas in the world. The Pacific Coast of Costa Rica offers some of the most spectacular coastline on the entire planet with the views to match.
The ocean views might take your breath away but it is extremely important to take into account if the lot needs additional site prep in order to make it buildable for the house you are dreaming about. It may be worth it to pay more for the lot if it means little or no site prep. Site prep can be a wild card in the equation that increases the cost of your project much more than you anticipate and cause you to scale down on the size of your house.
This brings up an extremely important note in the lot choosing process. When you are looking at lots and have narrowed down your favorite lots to a handful then you should immediately involve a builder that your realtor has close ties with. The builder will be an invaluable resource for analyzing whether or not you can build what you want to on the lot you fell in love with and can tell you what potential site preparation costs are involved for each lot. This information can make or break your decision as to which lot comes out the winner. Don't get fooled by a lot that has a seemingly low price and spectacular ocean view without consulting your realtor and builder as to the potential site prep or other issues that might elevate the cost of the lot before even beginning to build.
Involving a builder at this stage will also allow you to sit down with them and put together a rough estimate of the total cost of your project. First you will add and site prep costs to the lot purchase price and then come up with a ball park amount to build the house that you want. If you have the basic idea of how many bedrooms, bathrooms, pool size and other details of the house then the builder will give you an eyeball cost to build. Keep in mind that during the planning and design process you may end up adding or subtracting things to the house that can affect the price but for the initial budgeting exercise to determine whether or not it makes sense to buy the lot you have your eye on this rough estimate will be sufficient.
Don't be afraid to walk away from a lot that seems like it will go over your budget by the time you do all the site work and home building. If a builder gives you a number that does not fit in your budget than suffice it to say it won't. In our experience the costs normally don't go lower than the initial rough budget and will tend to go up 10-20% based on bells and whistles you add or unforeseen circumstances that are encountered in the field.
If you are looking at non ocean view lots the amount of site preparation is typically very low so you are less likely to run into budget overruns. Some people prefer to have more space and will sacrifice having the ocean view in order to have more room for gardens or outbuildings. If you are looking at non ocean view properties outside a gated community pay close attention to the neighboring properties. You do not have the protection of a gated community's architectural rules so consult with your realtor and use your common sense as to what could potentially happen on an adjacent property. Work with your builder or architect to design your house to protect your privacy from a future building.
It is tempting when looking for building lots to buy a larger tract of land that has an ocean view up at the top. The price of a larger piece of raw land with an ocean view might seem equal to what you would pay for an individual ocean view lot inside an established and gated development. You have to be careful to not fall into this trap. Buying a raw piece of land means that you are completely on your own to build roads, bring in the utilities and keep your property secure. This can cost hundreds of thousands of dollars and even in the millions depending how far you need to bring in the roads and utilities. If you are a land developer you might want to embark on this journey but is that what you came to Costa Rica Pura Vida Ville for? If you do want to be a developer you have experience in the field and probably will not be reading this article. If you are a developer from another country keep in mind that Costa Rica is fairly complicated to embark on a single-family lot development.
The point is why reinvent the wheel? Let someone else be the developer and go through all the time and headaches to create a beautiful gated community. You can now see why the lots are priced where they are and for good reason. It is more than enough task for you to find a good lot that is suitable for your budget and house you want to build.
Should you buy a lot in a Gated Community?
So often we hear the question: "Should I buy in a Gated Community or not?"
You can buy a lot outside a gated community, such as a lot on a public road. If you are looking for a non-ocean view lot then you have a few decent options that are not in gated communities. 90% (if not more) of the ocean view building lots are inside gated communities, so if you want an ocean view your choice is made for you.
There are other advantages to being inside a gated community. Sharing the costs of security, road and infrastructure maintenance between a group of homeowners is typically less costly and requires less of your time and stress than you doing everything on your own.
Another important advantage of being inside a gated community is that each property will most likely have a building restriction that will allow you to build a nice home but not infringe on the view and privacy of your neighbor. It is tempting to buy an inexpensive lot outside of a gated community, only to find out later that a neighboring property can block your view and you have no legal recourse.
Choosing the right gated community
Choosing the right gated community is a very important decision. You will want to rely on your realtor to point you in the right direction based on your needs. Do you want to have a ton of amenities and be around other high-end homes, or do you prefer a no-frills situation? It's important to make sure that the Home Owners Association is well run and well-funded for future maintenance costs.
Do they allow pets? Will you be able to rent your property to vacationers? Are their rules and regulations in place to protect the value of your property, and thus your piece of mind? Your realtor should have a good general idea of how the HOA of each gated community is structured so you can avoid developments outright that don't fit your needs. During due diligence of the purchase process, you and your attorney will be provided with a copy of the legal CCR's and Board Meeting minutes to give you are very clear idea of what the HOA is made up of and uncover any unforeseen issues before you buy your lot.
Make sure the home owners association is legal
Also be aware of gated communities that purport to be legal Home Owners Associations but technically are not. Good developers follow best practices in the way they segregate lots from a larger property.
The best way is to segregate into a "Horizontal Condominium". This allows the developer to put the CCR's and any zoning restriction directly onto each property title. It requires more time and cost for the developer but it is worth it in the long run. If you are looking for peace of mind this is a bullet proof structure. We recommend you focus on developments with this type of legal structure.
Another very common way to segregate properties is using the Agricultural lots regime. In a nutshell you are allowed to segregate properties of 5,000 square meters or larger and you will not be subject to more stringent urbanization rules. The downsides are there is no true and legally enforceable HOA and the zoning has recently changed on these lots restricting the size of home you can build. There are many nice developments with the agricultural lot regime and it will appeal to those who prefer not having a formal HOA and don't mind the tradeoffs.
Conclusion
After reading all this it may seem like a daunting task to choose the right lot and navigate the myriad rules, regulations and tradeoffs. And in some respects, it really is better to buy an already built home that fits most of your needs. But if you do want to purchase a lot, your critical first order of business is to find an experienced realtor. Long-term experienced realtors have an extensive network of contacts who can help you navigate all the variables to help you find the ideal lot that will not only fit your needs but ensure you avoid any pitfalls or future problems. Let us help you find the perfect building lot and build your dream casa in paradise.